UPDATED ON APRIL 25, 2023
For many college-bound students, the words 'SAT Exam' can evoke an array of emotions—anxiety, frustration, maybe even dread. It's no surprise, the SAT can be one of the most important tests you'll take in your academic career. But what exactly is this exam?
For those of you who are considering continuing your education after high school, the SAT is likely on your radar. The SAT is an entrance exam created and administered by the College Board to evaluate college-bound students' readiness for college-level academics. Though it may seem intimidating at first glance, understanding why colleges place importance on this test will help give you confidence as you head into taking it!
What IS the SAT?
The SAT is a globally recognized, standardized test designed to evaluate a student's academic readiness for college. Typically, the SAT exam is taken by high school students who are planning to pursue higher education after graduation, their junior and senior years. The SAT exam is taken at a designated test center and is offered nationally every year. The SAT format includes approximately 154 multiple-choice questions along with no-calculator and calculator-permitted sections.
The SAT is approximately 3 hours long and consists of two main sections – math and evidence-based reading & writing – and is scored between 400-1600. SAT subject tests are reported on a scale of 200-800 and your overall SAT score will be the sum of both individual section scores.
Math Score –

The math

section

of the SAT comprises about 58 questions and will assess your Algebra I & II, geometry, and some trigonometry knowledge. You'll have more than 20 minutes to complete each of the two portions, one of which is calculator free in contrast with the other calculator-permitted section. Expect to encounter questions presented in multiple-choice and grid-in formats.

Evidence-based Reading & Writing Score – During the reading section of the SAT, you'll have approximately 65 minutes to field roughly 52 questions. In the writing portion, you'll be tested across 44 multiple-choice questions which will require 35 minutes of your time. The questions here will cover a wide range of grammatical and stylistic subjects.
Why Take the SAT?
So why take the SAT? For one, it's often required for admission to four-year colleges. Second, obtaining a strong SAT score might increase your likelihood of receiving scholarships and financial assistance when preparing for college. Third, your SAT score might assist you in determining which colleges and universities to apply to. Many schools publish the average SAT score of their admitted students, giving you more data to consider when deciding where to attend.
SAT Test Prep
While taking the SAT can be daunting, it's important to remember that it's just one piece of the college application puzzle and available to retake as many times as you prefer (most colleges only consider a prospective student's highest SAT score from one test when making admission decisions).
It is also worth noting that in recent years, the SAT has become more accessible than ever with a variety of helpful resources now available online and in print to help you prepare. From full practice tests & online tutorials to SAT prep books and courses, aspiring undergraduates now have access to comprehensive support for exam preparation, allowing more room for confidence come test day!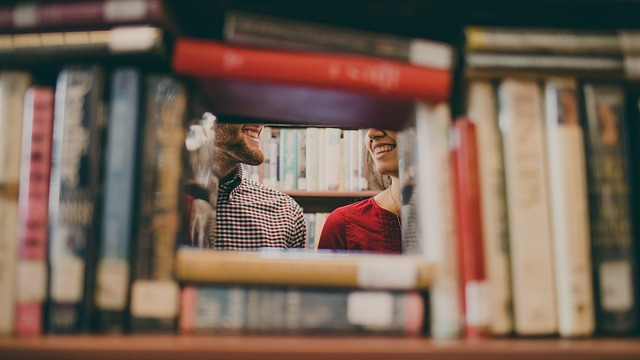 SAT Registration and Deadlines
The College Board has made it easier and more efficient to register online for the SAT, allowing you to schedule up to five weeks before your desired test date. Additionally, as sometimes special circumstances can make electronic sign-up difficult they also kindly provide an alternative option of registering by mail – so be sure it check out all of the details on their website first when you are ready! To create your college board account and find upcoming SAT test dates and test registration deadlines, click here.
The SAT is now also being offered, digitally for international students! To find out more about the digital SAT, registration deadlines, score release dates, and fees, click here.
Keep in mind that there are small fees associated with registering for the SAT. To avoid any unwanted surprises or hidden costs, be sure to visit the college board's website for complete details on fees associated with registration, changing test centers, canceling registration, or late registration.
If eligible, you can also apply for SAT fee waivers, which can help offset or cover the cost of taking the exam. To find out if you qualify for a fee waiver, and for more information on free score reports, click here.
Lastly, many colleges may no longer require standardized test scores for admission or transfer consideration. To stay on top of your application process, take the time to verify which materials your college's admissions team requires before you sign up for the SAT. In the event that your college does require your test score, be sure to utilize your College Board account to access important details such as score release dates, tips for interpreting your score, and instructions for sending your SAT scores to your institution.
The SAT and Moving Forward
When it comes to pursuing higher education, clearing the hurdle of the SAT can be necessary. By gaining a thorough understanding of the test's format and how it's utilized in college admissions, you can feel more confident about reaching your post-secondary education goals. If you need assistance navigating the complex college admissions process, don't hesitate to lean on your high school counselor or college admissions team for guidance. Overall, keep an open mind and have confidence as you journey through this process.
Finally, when you're ready to begin your search for potential colleges and universities nearby, you can turn to mydegree.com to help you locate a degree program that suits your needs and preferences, making it easier to narrow down your school choices. Ultimately, with hard work and dedication you can earn an amazing path forward. Good luck!
Article Sources