Updated on April 18, 2023
Investing in a bachelor's degree can be a smart investment in your future, serving as a gateway to diverse career paths and higher salaries.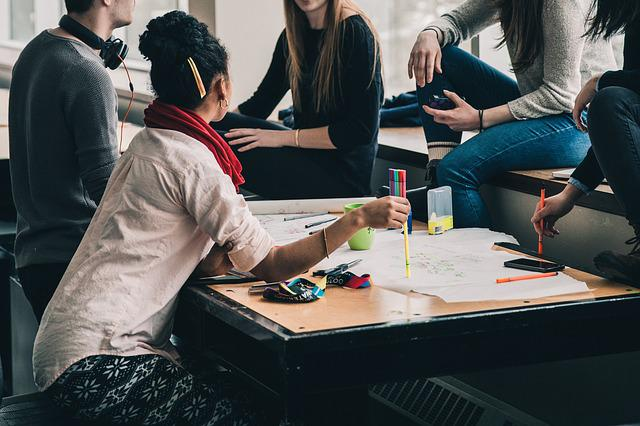 Benefits of a Bachelor's Degree
The comprehensive education and training provided by a bachelor's degree program can offer numerous benefits, such as greater earning potential, increased job prospects, and exposure to diverse life experiences. Providing opportunities for future generations, earning a degree changes the lives around you as well. For those who have already spent time in the workforce, earning a bachelor's degree can help facilitate a career change or advancement within their current profession.
The BLS projects 169 occupations for bachelor degree holders, to have the most openings each year on average from 2019-2029 with a median annual wage of over $50,000/year. It is also worth noting that in 2021, full-time college graduates earned a median of $1,334 per week, while high school graduates with no college experience earned a median of $809 per week.
Investing in education can be the first step towards a brighter future for yourself and those around you. With helpful tools like mydegree.com, you can easily find the best educational options to fit your goals and budget. An enriching educational experience can be a valuable asset in helping you achieve your career aspirations and pave the way for a fulfilling future.
Job Opportunities with a Bachelor's Degree
Depending on your major, a bachelor's degree can lead to a wide range of job opportunities in various industries. Fields such as business, computer science, education, engineering, and healthcare offer a range of career paths for graduates.
Graduates with a bachelor's degree in business can work in areas such as finance, marketing, and management, while engineering majors may choose to work in fields such as civil engineering or aerospace.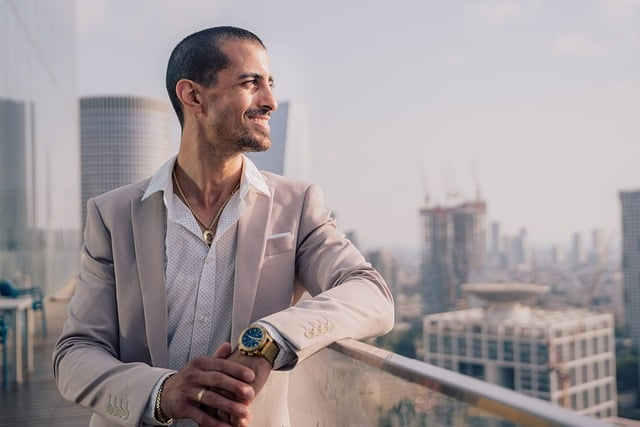 Computer science/IT majors can find work as software developers, system administrators, or network engineers. Education majors can become teachers or educational administrators, and science and healthcare-related degrees can lead to careers in research, nursing, pharmaceuticals, or healthcare administration.
With a bachelor's degree, job opportunities and avenues for career growth and advancement are broad, as individuals can find a fulfilling career in a variety of sectors.
Learn MORE: What are majors and minors?
Cost of a Bachelor's Degree
There are several factors that will affect the cost of pursuing a bachelor's degree such as your institution, state residency, and financial aid eligibility.
Online vs. On-Campus: With the onset of the Covid-19 pandemic, institutions have increasingly turned to online programs for students. The cost of an online bachelor's degree program varies between $38,496 and $60,593 according to U.S. News. It is important to keep in mind that many factors will contribute to the decision of whether to take classes online or on campus. When making your choice, consider your individual circumstances carefully.
Private School Tuition vs. Public School Tuition: Attending a private nonprofit university for four years will cost nearly three times more than the tuition at a public school (nearly 282.4% higher than public tuition). Consider, however, before dismissing the idea of private education, that private colleges often have greater access to institutional resources that can provide financial aid opportunities.
Financial Aid: Federal financial assistance as well as scholarships are available and accepted by many colleges and universities. For deadlines as well as eligibility requirements check out FAFSA.gov or contact your school's financial aid offices directly.
Enrollment Requirements for Bachelor's Degree Programs
To enroll in a bachelor's degree program, you'll need to have some academic credentials under your belt first.
Potential students must have a high school diploma or an equivalent certificate such as a GED. In some instances, past GPAs may also be required upon a bachelor's degree program application.
SAT and ACT standardized test scores are still commonly requested though some educational institutions have dropped this requirement in recent years.
Letters or recommendations, as well as personal essays, are also found on the list of requirements for a baccalaureate degree.
A traditional bachelor's degree program generally requires a four-year commitment (120 credit hours) for full-time students. As with any academic pursuit, students must also maintain a satisfactory GPA and meet all academic requirements throughout their program to successfully earn their degree, as determined by their college or university.
Bachelor's Degrees: Online vs. On-Campus
When deciding between online and on-campus bachelor's degree programs, there are a few factors to consider that could impact your decision.
Flexibility: Online degree programs are becoming increasingly popular due to the flexibility they offer. Students can complete their coursework and attend virtual lectures from anywhere in the world, as long as they have an internet connection. This flexibility allows students to balance their studies with other commitments, such as work and family.
Direct Engagement: In-person classes have been the traditional way of educational learning for centuries. One of the biggest benefits of in-person classes is the opportunity to interact with teachers and fellow students face-to-face. This creates a sense of community and fosters collaboration and discussion, making learning a more engaging and enriching experience. In-person classes also provide more opportunities for hands-on learning and immediate feedback from teachers.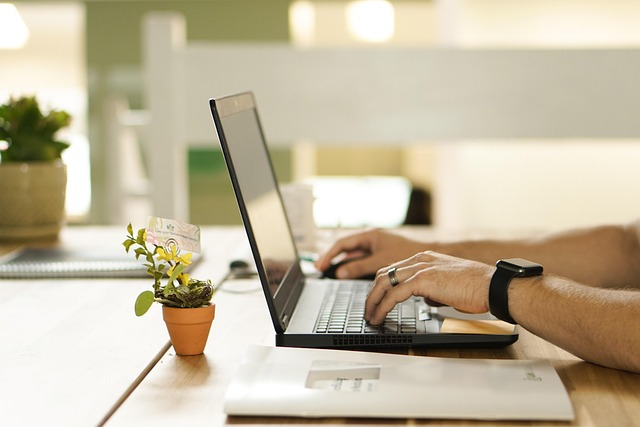 Three Types of Bachelor's Degrees
A bachelor's degree is designed to provide students with a targeted education that aligns with their unique interests and professional goals. Every particular degree program offers its own specialized curriculum, allowing students to develop the skills and knowledge needed to thrive in their desired field. When considering a bachelor's degree, students have three primary options to select from.
Bachelor of Science (BS Degree):

Students pursuing a Bachelor of Science degree can expect to develop strong quantitative skills through their coursework. This makes science and math-based fields a natural fit for a bachelor of science degree. However, degrees in other areas such as finance or computer science can also lead to a BS degree.

Bachelor of Arts (BA Degree): The Bachelor of Arts degree places a strong emphasis on a broad-based education in liberal arts. Common majors within the Bachelor of Arts degree program include history, English, and communications. Graduating with a BA degree can open up career paths that require skills such as human connection and critical thinking, including teaching, human resources, advertising, or government work.
Bachelor of Fine Arts (BFA Degree): A Bachelor of Fine Arts provides students with a comprehensive education in the arts. Unlike a Bachelor of Arts degree, a Bachelor of Fine Arts degree focuses specifically on the visual and performing arts. Students pursuing a BFA degree can choose from a range of majors, including painting, sculpture, printmaking, dance, theater, film, and photography. The program is designed to give students a strong foundation in art theory, technique, and history, as well as practical experience in creating and presenting their work.
Alternative Academic Degrees
Associate Degree: An associate degree is a type of college degree that typically takes two years to complete. These degrees are designed to provide students with a solid foundation of skills and knowledge that can help them enter the workforce or transfer to a four-year institution to pursue a bachelor's degree. They are offered by community colleges, technical schools, and some universities. Associate degrees can be found in a variety of fields ranging from business, healthcare, technology, and more.
Certificate: Certificates provide a powerful tool to advance your career, as they can help differentiate you from other candidates vying for the same position. Certificates are industry-recognized credentials that validate an individual's skills and knowledge in a particular field or software. They can be earned through online courses, workshops, exams, or other training programs.
Graduate Degree: A graduate degree is an advanced academic qualification that is available to students who have already completed their undergraduate degree. Graduate degrees are typically pursued after completing a bachelor's degree and require a higher level of academic work and research than the undergraduate level. A graduate degree is designed to provide students with specialized knowledge and skills in a specific field of study, as well as prepare them for advanced careers or further academic research. There is a wide range of graduate degrees available:
Master's Degree – A master's degree is an advanced academic achievement that individuals pursue after obtaining a bachelor's degree. A Master's degree is a graduate-level degree that requires an in-depth study of a particular field or subject and typically lasts for one or two years.
Doctoral Degree – A doctoral degree is the highest level of education that a student can achieve. It is an academic degree that is awarded after completing extensive research and coursework in a specific field of study. The most common types of doctoral degrees are the Doctor of Philosophy (Ph.D.), Doctor of Medicine (M.D.), and Doctor of Education (Ed.D.), among others. The process of earning a doctoral degree requires a significant commitment of time and effort, typically taking between three and seven years to complete.
Professional Degrees – A professional degree is a specialized post-secondary program that equips students with the practical skills and knowledge required for specific career paths. These degrees are typically offered by universities and colleges and they vary in length from two to six years depending on the concentration. Some common examples include law, medicine, engineering, and business administration.
Postgraduate Certificate – A postgraduate certificate is a program of study designed for individuals who have already completed an undergraduate degree and want to further their education in a specific area of study. The program usually lasts anywhere from a few months to a year and provides an opportunity for students to gain additional skills and knowledge in their chosen field.
Ready to explore your options? Take time to discover degree options with mydegree.com
Article Sources